Author:
Dan Dry Dock Shockley
Dan Dry Dock Shockley is a retired U.S. Navy, Operation Desert Storm; Enduring and Iraqi Freedom veteran, 9 year hereditary colon cancer WARRIOR. "I'm a global rare disease and ostomy advocate. Member of the University of Michigan Genetic Hereditary Testing Advisory Board."
Author's Posts: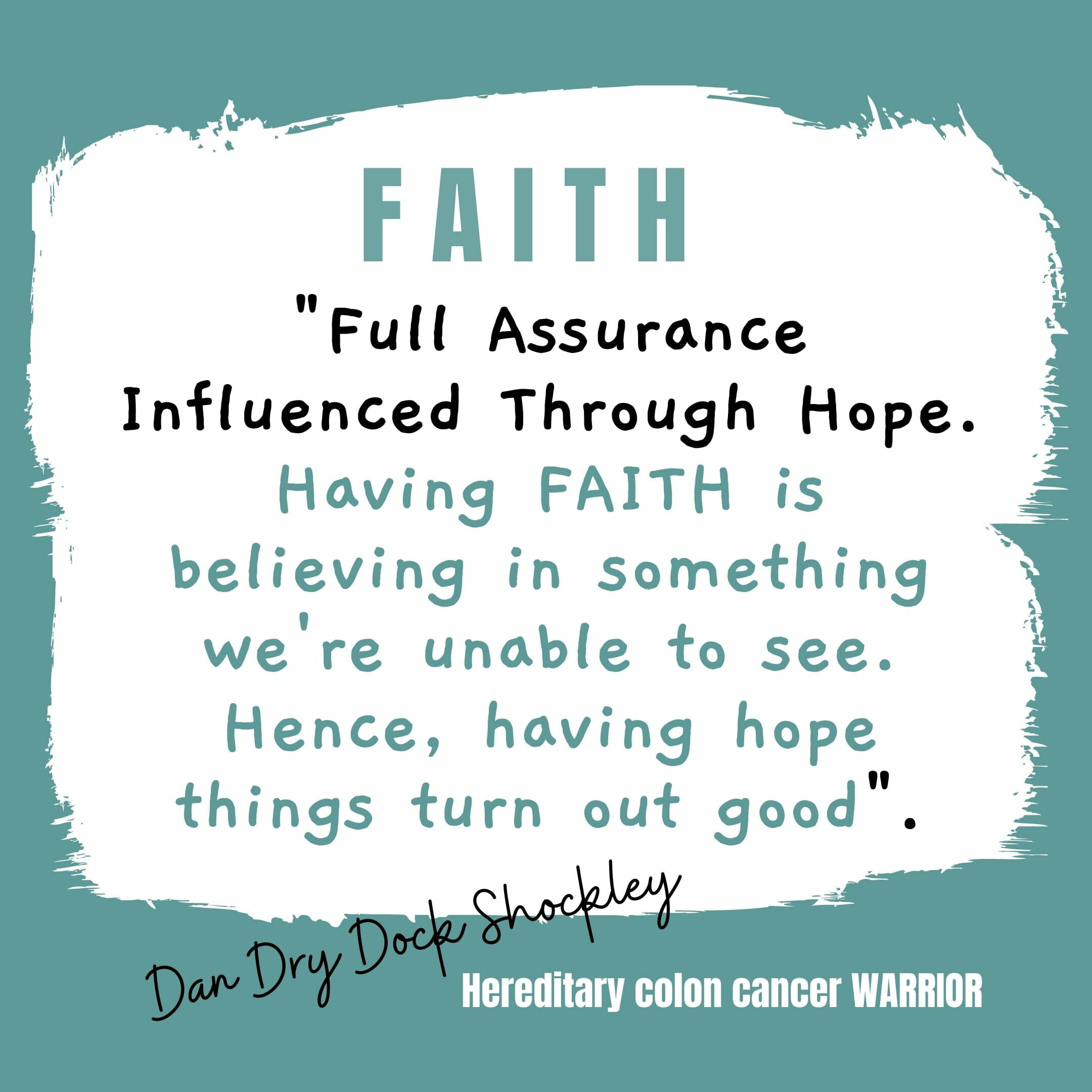 Maintaining A Positive Attitude And Having Strong Faith Made A Significant Impact On My Ability To Overcome Adversity.